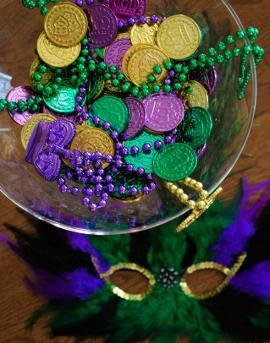 Spring Cleaning/Mardis Gras Sale
We're having a spring cleaning sale and Mardi Gras week sale rolled into one! The sale begins this Saturday and continues through the following Saturday. We have pulled used equipment, used tools, and lots of odds and ends from nooks and crannies to offer you some great deals!
In addition to our spring cleaning event, we are offering 20% throughout the store as we celebrate Mardi Gras. With every purchase, you'll receive Mardi Gras beads. Spend $25- $49 and register for a $25 gift card. Spend $50 or more and register to win a $50 gift card. Refreshments will be available on both Saturdays. Mark your calendars and join us Saturday, Feb 25-Saturday, March 4.
Classes
Classes are ongoing with a break in December and August. You must register in advance for each 6 week session.
Call or email us for information concerning openings.
Click here to check the Calendar for classes and activities.